A person who understands a dream knows him or herself and even understands themselves better. There is also a profound connection made between analyst and analysand when a therapist is able to to work with a client's dream to the point of deep clarity and some degree of resolution. The process is meaningful and the result itself can be potentially transformative.
Analyzing a dream to the point of being able to USE its content and specialized meaning raises our individual experience to the realm of personal mythology. When I dream and choose to take the time and energy to reveal its onion-like layers in my psyche, I make a statement to myself and others that I care about my place in the world. In fact, the process serves to connect me on a conscious level with other people who also care to know themselves.
The process of dream analysis itself becomes a template for future self-inquiry and uncovering. It establishes a healthy working relationship between one's unconscious and conscious selves, unifying parts to raise the whole.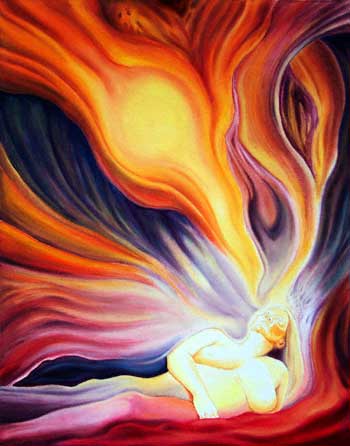 So many of us say to ourselves, I want to make a difference in the world; I want to change the world in some way and make it a better place…Yet, in order to change the world I must feel a connection with other folks inhabiting the planet, otherwise it can be so abstract a desire that it becomes meaningless. Delving deeper into my unconscious self and creating a personal mythology effectively draws upon the wisdom of the collective unconscious and in so doing bridges the space between us in our waking life. That's how we change the world by changing ourselves.
analyst, CG Jung, change, client, connection, conscious selves, dream, dream analysis, person, personal mythology, profound connection, result, self inquiry, unconscious self