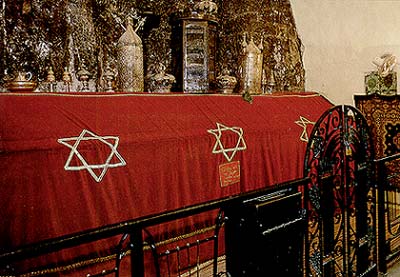 One of my favorite places in Israel was the "Crusader Building" at Mt. Zion in Jerusalem. This was a spot I'd go most days in order to meditate. It remains one of my most favorite spots in the world. The Crusader Building is a building with three levels just outside the stone wall of the ancient city surrounding the Temple. At the basement exists a shrine for Jews where hundreds each day come to pray at King David's tomb, chanting psalms and singing their hearts out. At the center of the building, thousands of Christian tourists pour out of tour buses to enter the room of the Last Supper. There is no long wooden table or scraps of bread and wine to be found, just a big, empty room where some believe Jesus shared his last meal, a Passover seder, with his nearest and dearest. Upstairs, beneath a great dome exists a mosque where the Turks erected a place of prayer when they took over the city several hundred years ago.
While no one ever really knows where anything took place two thousand years ago, the fact that at any one moment it is likely to find Jews, Christians and Muslims praying, visiting, and essentially existing in alignment with one another is enough a reason to frequent the place. I liked to come here when I was a young man focused on finding that deep, authentic place of love within myself. Lots of folks believed me to be a loving dude, for sure… I was nice to people, kind to strangers and I smiled a lot. I was a spiritual hippie, of sorts, open to the beliefs and practices of most everyone and moved through life ready to break bread in most anyone's home.
Yet, I knew within myself that I felt like a spiritual fraud and worried that one day I might be found out. I felt a disconnect within that troubled me immensely. I felt like I did and said all the right things, however when it came to truly embodying unconditional love in a completely integrated, unconscious way, I felt like I had a lifetime of work to do before I reached that level. Over time I had become friendly with the regular guard who served as security for the Room of the Last Supper. Each afternoon, the room was closed for a couple hours during " national nap time" in which tourists were not permitted entrance. My friend allowed me to stay in the space by myself for an hour where I could meditate in what felt like one of the only truly silent spots in the Old City. These opportunities seemed to do more for the deep unfolding of my authentic presence than praying at the wall, studying ancient texts or eating healthy food. Breathing mindfully into silence was the gold that filled my pockets to be shared with others well into the future.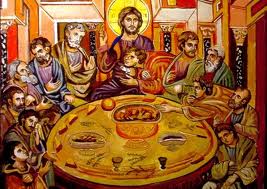 On this particular afternoon, I slipped past frustrated tourists who had come too late to be admitted and assumed my usual spot on the floor at the center of the great room. I liked to chant at the start of these meditations as it seemed to create a certain vibration around me into which my silence could rest. I sat in my white raw silk clothes, a colorful hand knitted kipah covered part of my head while large curls of long hair sprung out from all sides of my Jew-fro. As I chanted a favorite mantra taken from one of David's psalms about faith that I learned from a Sephardic Jew, I rocked back and forth over my crossed legs, gently swaying a little like Stevie Wonder.
I was gone.
Whoosh.
Lost in my chanting, lost in the moment, enraptured by the sound of my heart passing through my lips, the rocking of my body like a boat on the Galilee, gone.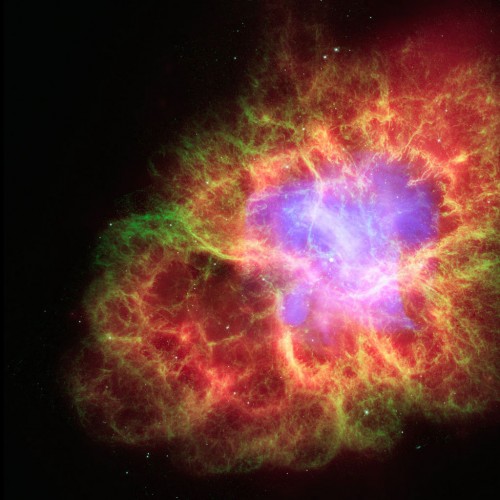 As my consciousness passed through portals and gates, through the pardes (garden) of enlightenment, across marble stairs that resembled the ocean and a gentle breeze that tasted like pomegranate, I began to experience waves of light, bursting through me like flares through my third eye. They seemed to burn my eyelids and crackle out through the back of my head as my breath disappeared and my thoughts ceased. I was surely gone or, perhaps, more present than I had ever been. Was it enlightenment? Nirvana? Transcendence?
As I sailed through time and space, beyond thought and feeling, a familiar sound called me back to the room from where I had launched myself. I began to hear clicks and murmurs, whispers and shuffling and soon, distinct voices. I took a deep breath and opened my eyes to find myself surrounded by dozens of German tourists flashing cameras at me, dumbfounded by my presence, attire and what must have seemed to be very strange behavior. I silently stared at them and said nothing. Was the profound light of my experience nothing more than flash bulbs from tourists' cameras? How long had they been there? How long had I been "gone?" I stood up and the sea of Germans parted as I walked out the door.
Rabbis are literally translated as teachers. I learned (often the hard way) that I had a tendency to want my teachers to take me all the way rather than point me in the right direction and allow me to figure out the specifics, even if it meant getting lost along the way. I remember being a boy waiting for my dad to come home from work so he could "help" me with my math homework. It was all strategic as he'd be exhausted from a long day and not have the energy to "teach" so he'd simply fill in the answers out of frustration.
I sat in the Southwestern desert initially with the same desire that my teacher would simply fill in the blanks for me. He was not that kind of teacher. He left my ass in the middle of nowhere and knew that I had to struggle through a narrow passage in order to emerge a stronger, more confident young man. He was a spiritual midwife of sorts, like Shifra and Puah, the midwives who secretly saved the first born Hebrew slaves from instant murder, hiding babies or even sending them down the river in basket boats in hope that someone would take pity on them and rescue them from certain death.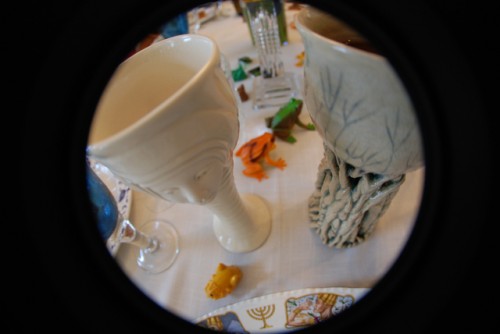 Like Rabbi Moses, we all have to find our way to personal growth and enlightenment through a combination of grace, hard work, intention and focus. Like Rabbi Jesus, we all have to move through the world believing that transcendence is our birthright, that we are all children of the Breath of Life and that loving kindness is the bridge between here and there, inside and outside.
So, may you be blessed this holy week with the chutzpah to believe that you are both the leader AND the follower of many. May you trust from deep within your being that YOU are the resurrection and the life; there is no separation between some transcendent being and your essence, there is only the experience of being in this body at this time. And, if these words make you uncomfortable, I invite you to ask yourself what really makes you uncomfortable, the thought that it can't be true or the thought that it just might be true?
Auto, building, christian tourists, christians and muslims, city, Draft, Easter, enlightenment, Holy, hot summer day, Jerusalem, Jesus, meditation, mt zion, pardes, Passover, passover seder, place of prayer, rabbi, seder, spot, tourists, way